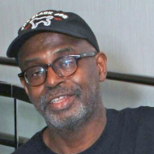 Allen McGriff
President
A native of Patterson, NJ, relocated to Somerset, NJ after graduating from Rutgers University in New Brunswick, NJ. During his time in New Brunswick, Allen started a business that he still runs today, Onyx Hair Studio. The barber and beauty shop has become a staple in the African-American community for customers seeking his staff's services especially the college students. Allen is a member of a Masonic Lodge and an avid jazz fan and it was his vision to bring a major jazz festival to the city of New Brunswick 11 years ago.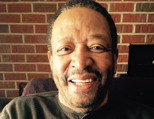 Robert T. Brunson
Vice President
A native of Highland Park, NJ, Robert has lived in Franklin Township for many years. Robert's career as a human resources specialist included 26 years at Merck & Co. where he was in charge of human resources initiatives for Mid-Europe sales division. After retiring from Merck, Robert worked as a human resources consultant with a client list that included Johnson & Johnson and IBM. Robert is an avid jazz fan and attending live jazz performances is one of his favorite leisure time activities.
Monica Weeks
Executive Director
Monica is an alumnus of Rutgers University. Her career as a sales and marketing professional has spanned employment with major media companies including the New York Times, and Time, Inc.
Monica is also an active member of her community, serving on the Board of Trustees of Crossroads Theatre Company; Executive Board of Alpha Kappa Alpha Sorority Inc., Nu Xi Chapter of Alpha Kappa Alpha Sorority, Inc.,and the Executive Committee of The Central New Jersey Chapter of the Links, incorporated.
Monica enjoys many cultural activities in her spare time including traveling to live jazz music festivals, and Broadway shows.. It was her shared vision with Allen McGriff, that led to creating a destination and signature jazz event for the city of New Brunswick.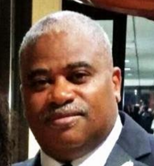 Marion Wingo
Treasurer
Marion Wingo is a native of Newark NJ and a graduate of Western Kentucky University where he majored in public relations.
Marion is currently the VP of Sales for Vengroff Williams, Inc. His sales career started at Dun & Bradstreet where he was employed for 26 years. Marion is a community activist and very supportive of youth oriented programs in the Trenton area. He is the Vice Chairman of the Omega Delta Upsilon Foundation of Omega Psi Phi Fraternity Inc. which serves the Mercer and Bucks County area. He has served on the foundation board for the past 12 months.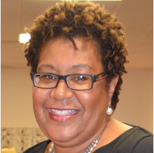 Candace Jones McDaniel
Director of Operations
Candace Jones-McDaniel was born in Urbana, IL but grew up in Moorestown, NJ. She received a Bachelors of Arts degree in Psychology from Rutgers University. Candace began her work life as a programmer with AT&T but moved to the Purchasing division at Bellcore during the break-up of the Bell System.
Candace has over 20 years experience in the procurement arena; performing a variety functions such as expediter, buyer, manager and corporate advocate for minority and women-owned business development. Candace is married and the proud aunt of 2 nieces and 2 nephews. In her spare time, Candace enjoys a variety of music including jazz, volunteering at her job and performing charitable acts through her sorority, Delta Sigma Theta, Inc.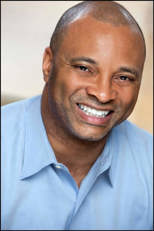 Tyrone "Tye" Taylor
Board Member
Tye grew up in Jersey City, NJ, spent his high school years in San Francisco, CA, and attended college at Oregon State University where he earned a Bachelor of Science degree in Business Administration and served as a member of Alpha Phi Alpha Fraternity, Inc. He went to graduate school at Rutgers University earning a mini-MBA, and later a Master of Arts degree in Adult Education and Training from the UoP. He is the Founder and CEO of Great Minds Unlimited, a talent management and development organization based in his current hometown of Somerset, NJ, an Adjunct Professor of Business at Kean University, and a member of First Baptist Church of Lincoln Gardens.
Tye has worked in HR/Talent Management for over 20 years at entertainment giants such as ESPN, Viacom, Cablevision, and as interim VP of HR at The John Gore Organization, the world's leading developer, producer, distributor, and marketer of Broadway theater.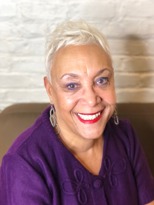 Lynda Ocampo-Thomas
Board Member
Proud second generation New Yorker. Primary education received in New York City. Bachelor of Arts Degree Brooklyn College,Masters of Science in Health Care Administration Temple University. Acting advisor/ consultant to Creative Talent Group and 27 years as a member and supporter of Delta Sigma Theta Inc. Sorority. Retired and savoring life through travel, and enjoying the best jazz ever. Married to Keith Thomas,mother of two grown children and proud grandmother.
Radam Schwartz
Board Advisor
Radam Schwartz has built his reputation over the last 25 years playing with such great musicians as Arthur and Red Prysock, Eddie Lockjaw Davis, Al Hibler, and Jimmy Ford. He continues to make music history today playing with renowned artists Cecil Brooks III, Russell Malone, and David Fathead Newman. Radam's own band, Conspiracy for Positivity, offers a fresh, original jazz sound and brings youth and experience to the bandstand.
Paula Atherton
Board Advisor
Paula is an LA sax artist, and appeared at the NAMM show in CA in January 2013. Paula released a new CD titled, "Ear Candy" on February 17th, 2015 on the Kalimba Music label, owned by Earth, Wind and Fire. Special guests on "Ear Candy" include Nick Colionne, Cindy Bradley, and Gail Jhonson, Her 2015 dates included Jazz at Jack's in Denver, Discover jazz Series Detroit, Spaghettini's, Jazz in the Park in Birmingham, AL, Idlewild, Music Fest MI, Smooth Jazz Festival in Atlanta, and the New Brunswick Jazz Fest in NJ. She will be doing a southern tour the end of April 2016.
Paula holds a BS in Human Services with a concentration in Music Therapy. Her private studies include saxophone /improvising with Bob Mintzer, and Lee Konitz, composition with Jim McNeeley and Enos Payne, improvising with Sal Mosca, voice with Katie Agresta and Gerry Janssen and vocal improvising with Liz Gorrill.