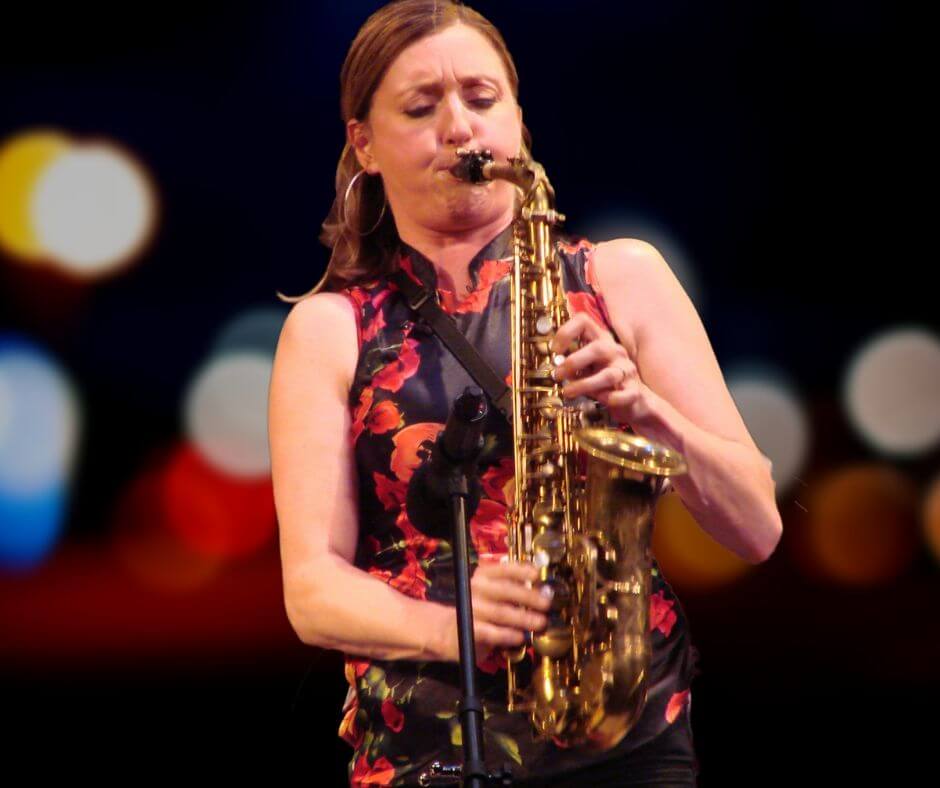 The Monmouth Junction resident, who will perform in several upcoming Jazz Vespers at the Princeton University Chapel, has studied woodwind instruments since childhood and plays flute, clarinet, and soprano, alto, tenor, and baritone saxophone.
Skilled in nearly every genre of music — from big band to straight-ahead jazz to urban gospel to classical — she is a first-call horn player in several bands between the Philadelphia and New York music scenes and has her own quartet, too.
She performs frequently in and around Princeton as a member of the Klez Dispensers, a whimsical but accomplished octet that offers up swinging, state-of-the-art, American-style klezmer. (Imagine joyous, old-fashioned Jewish-style wedding and party music, heavy on the wailing clarinet).
She is also part of many other groups, including New York City-based swing-jazz-blues band Swingadelic, and the Jazz Lobsters Big Band, led by Welber-Lafferty's husband, James Lafferty.
Her fiery sound and precision technique on the alto saxophone has been described by reviewers as "inspired," "muscular," and "gloriously pure-toned." Will Friedwald of the Wall Street Journal cited Welber's "especially fluid clarinet solo" in his review of Swingadelic's 2013 album "Toussaintville."
Welber-Lafferty was also showcased on BET's (Black Entertainment Television's) long-running Bobby Jones Gospel show.